Pest Control - Health & Safety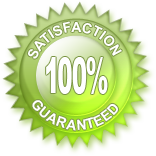 Award-winning service.
Competitive prices.
Unparalleled reliability.
These are the qualities we bring to our customers
--guaranteed
Hard To Reach Locations
Island Service
SAVE UP TO 20% ON YOUR NEXT SERVICE CALL WHEN YOU REFER A FRIEND!
SENIORS DISCOUNT!
BIG SAVINGS WITH OUR DISCOUNT PROGRAMS!

EnviroTech Pest Control is South Central Ontario's # 1 Choice for Safe and Effective Pest Control! Our company has always been committed to our clients' 100% satisfaction; we guarantee that you will receive safe, effective solutions to your pest control problems.
Health Canada approves of all the products we use. The PMRA (Pest Management Regulatory Agency) is the federal agency in Canada that is responsible for the regulation of pest control throughout this country. Every pesticide product is highly regulated by all levels of government. It is up to the PMRA to work to minimize the risks that are associated with pesticides so as to protect people's health and safety. They are also working to protect the environment at the same time. So, before a pesticide can be considered for registration in Canada it must first undergo extensive testing in order to determine what its potential risks are to human health and the environment.
It is up to the PRMA to carefully review all of the information and raw data in order to determine whether or not the product is acceptable for use in Canada. They also cross check studies. This is an additional measure that they take in order to help validate their final decision. The PRMA may also compare their results with the regulatory counterparts that are found in other countries (i.e. the United States and the European Union). In doing so they are able to ensure that similar conclusions have been made for all of the evaluations.
Think Green!
Common Pest Page Links: